Gift Giving Bundles
Find the perfect gift and save!
Introducing our thoughtfully curated themed bundles of handmade wood decor pieces, designed to match your friends' unique passions and styles effortlessly.
Finding the perfect gift has never been easier!
SHOP NOW
We know life gets busy, and finding the perfect gift can be a challenge.
That's why we've made it easy for you by creating these themed bundles. Just choose the one that perfectly matches them, and you're all set to give a gift they'll cherish forever.
Host Extraordinaire Bundle
Elevate their hosting game with a bundle that exudes hospitality and warmth. A unique serving tray, stylish coasters, and vibrant trivet hot pads will turn their gatherings into unforgettable moments.
SHOP NOW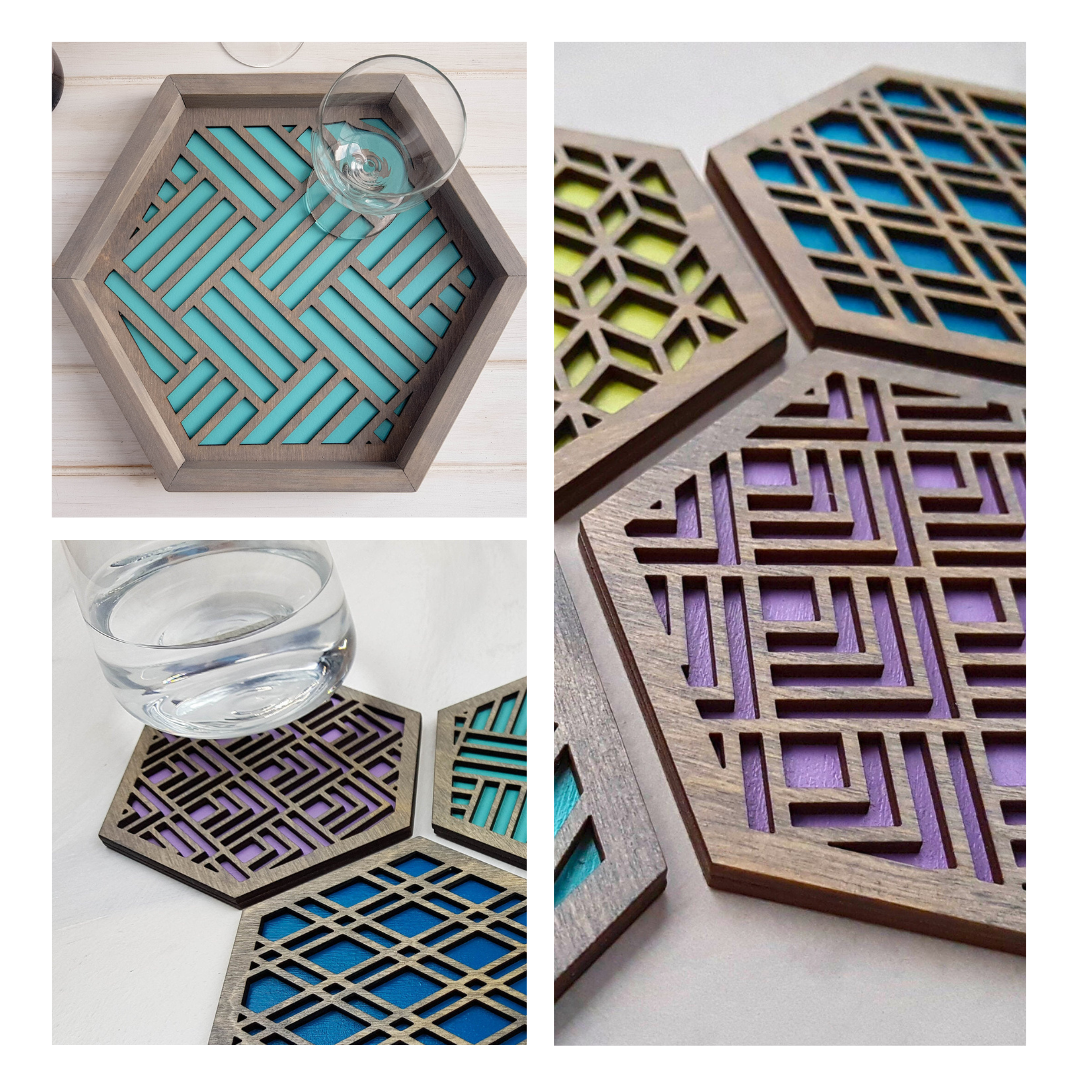 Included in This Bundle
1 Set of 4 Coasters
1 Set of 4 Trivet Hot Pads
1 Coffee Table Tray
Plant Lover's Bundle
Delight their green soul with a bundle of botanical-inspired wood decor, bringing nature's charm into their home. From whimsical plant hangers to a vibrant wall vase, this bundle is a plant lover's dream come true.
SHOP NOW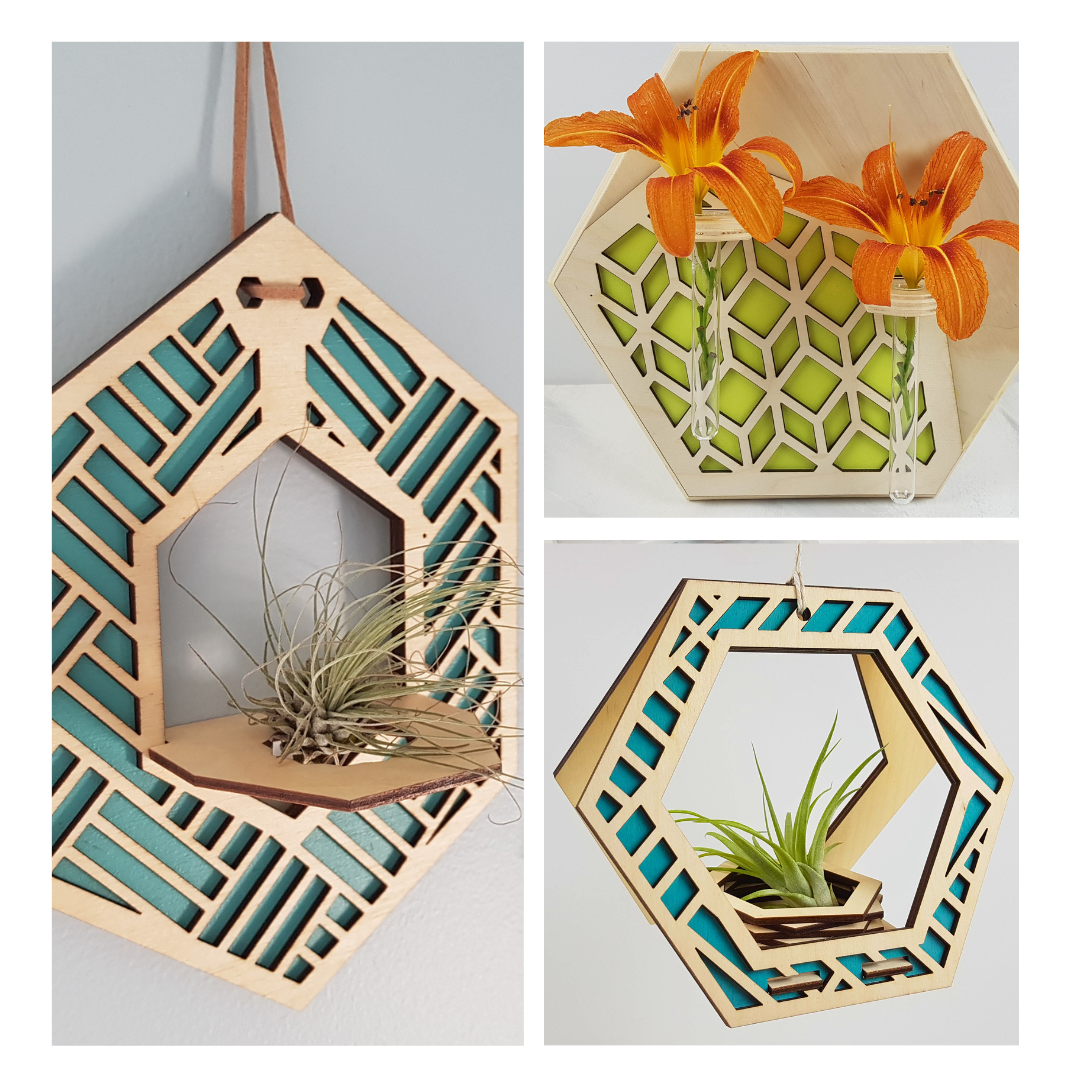 Included in This Bundle
1 Small Air Plant Hanger
1 Big Plant Hanger
1 Wall Vase
New Nest Bundle
Help them transform their new place into a haven of fun and life! This bundle includes vibrant trivet hot pads, charming wall shelves, and a delightful plant hanger that will make their house feel like a home.
SHOP NOW
Included in This Bundle
1 Big Plant Hanger
1 Set of 4 Trivet Hot Pads
1 Set of 3 Hexagon Floating Shelves
Time to impress your friends with gifts that will warm their hearts and elevate their spaces. Don't wait—explore our themed gift bundles now and give the gift of artisanal charm!