JOIN THE CLUB
Enjoy 10% off your first order
Get our Color Club newsletter and a code for 10% off your first order.
Bring your world to life with color
Locally Sourced
We only use pine and Baltic birch from Canadian sources to bring you the highest quality home decor
Finely Crafted
Our products are individually cut, stained, painted, and hand assembled for truly unique pieces for your home
Thoughtfully Designed
Each product has been artfully designed to be beautiful and durable, so you can enjoy it for years to come
Personalized Style
All our products are customizable, because we know there's no one size fits all in decor
Celebrate Your Style
Take our quiz to discover your unique design style. Unleash your inner designer and celebrate your style with personalized results that match your taste perfectly.
TAKE THE QUIZ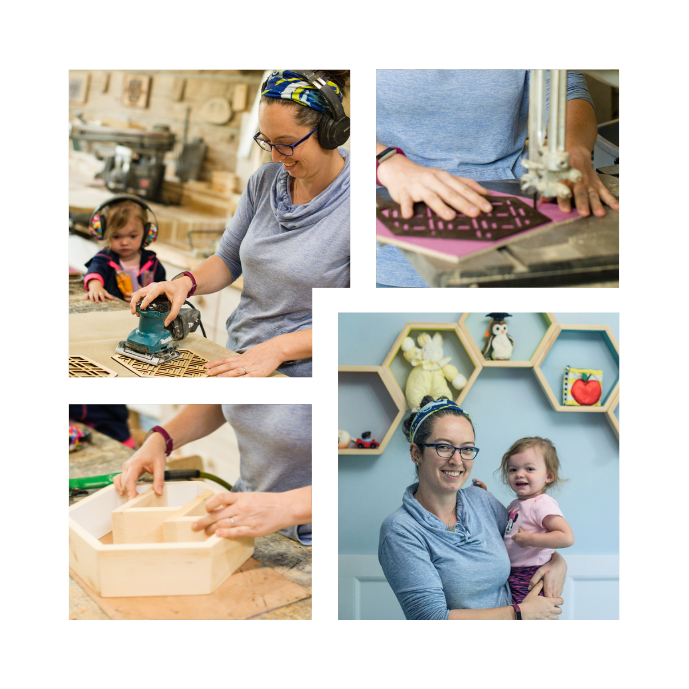 Hi, I'm Liz, the maker
behind Wood Chip Decor.
It's a scientific fact: bright colors make people happy - and that's what Wood Chip Decor is here to do! We create useful, beautiful home decor with vibrant colors to brighten your everyday.
As a trained heritage carpenter, I blend traditional carpentry methods with Victorian-inspired patterns and color to make modern pieces that will stand the test of time.
I believe every home should have a pop of fun and happiness, so we make customizable home decor that reflects your individual style.
DISCOVER OUR PRODUCTS
Bring your imagination to life with free printables
Discover our collection of easy-to-use 3D coloring pages! Print them out, follow the simple instructions, and let your creativity soar with your favorite colors!
Get Coloring